Shop Best Price 5304481294 Frigidaire Refrigerator Switch Control Board Replacement Parts. Fits 241956707B 7241956707 7241956703 AP4926683 7241956705 241956709 241956705B 1795887 models and others. Order Now!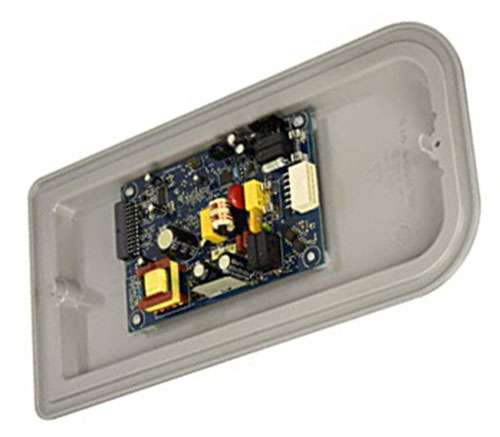 5304481294 Frigidaire Refrigerator Control Board
Part Number: 5304481294
Replaces Parts: 241956705B PS3491267 7241956705 241956705 AP4926683 7241956707 7241956709 241956714 241956701 241956707 7241956703 242127401 241956707B 1795887 241956703 242127402 241956709
Fits Brands: Frigidaire, Electrolux, Crosley
Product or Service Type: Fridge Replacement Parts, Refrigerator switch control board
Item Price: Read more product descriptions and Check the Latest Price Below.
==> Click Here to Check the Latest Prices on eBay TODAY! <==
Fits Models:
This 5304481294 Frigidaire Refrigerator Control Board fits the following models. Hit Ctrl-F to find your specific model listed below.
E23BC78ISS0 EI28BS56IW2 EI23BC55IB1 EI28BS56IB0 EW23BC71IS5 CFD28WIS2 FGUB2642LE1 EI28BS56IW8 EI23BC55IS1 EW23BC71IS7 EW23BC71IW3 EI23BC56IW6 EW23BC70IW0 FGHB2844LE3 EW23BC71IB0 EI28BS56IW5 EW23BC71IW1 EI28BS56IB8 EI23BC56IS1 EW23BC71IS2 FGHB2844LF3 EI28BS56IS7 LGUB2642LF1 EI23BC56IS6 EW28BS71IB9 FGHB2846LF3 FGHB2846LM2 E23BC78ISS5 EI28BS55IB0 EW28BS71IW8 EI28BS56IB3 EW28BS71IB8 CFD28WIS1 EI23BC56IS2 LGUB2642LF2 EW28BS70IS1 EW23BC71IB6 EI28BS56IS1 EI23BC56IS5 FGHB2844LM3 EI23BC55IW1 EI28BS56IB9 EI28BS55IS0 EW23BC71IB2 EW28BS71IS8 FGHB2844LP2 EI28BS56IS0 EW23BC71IS3 EW28BS71IS7 EW23BC71IW0 EI28BS56IS2 EW23BC71IB4 EI28BS56IW4 EW23BC70IS1 EW23BC71IB3 FGUB2642LP1 EI28BS56IS9 EW23BC71IS1 FGHB2844LE2 FGHB2846LF2
EI28BS56IB6 FGHB2869LE2 EW28BS71IS9 EI28BS56IW1 EI28BS56IS6 EW23BC71IB1 EI23BC56IB7 EI28BS56IW9 EW23BC71IS4 FGHB2844LF2 FGUB2642LF1 EW23BC71IW7 EI28BS55IW0 EW23BC71IS6 EW28BS70IS0 EW28BS70IW1 EI28BS55IB1 EI28BS56IB2 EI23BC56IB6 FPHB2899LF2 EI23BC56IW7 E23BC78IPS1 EW28BS70IB1 EW28BS70IW0 EI28BS56IB4 EI23BC56IS7 E23BC78IPS3 EW23BC71IW4 EI28BS56IW3 FPHB2899LF3 E23BC78ISS6 EI28BS56IS8 EW23BC70IS0 EI23BC56IS4 EI28BS56IB1 LGHB2869LF1 CFD26WIS1 EW23BC71IB7 EW23BC70IW1 FGHB2844LM2 FGHB2869LF2 EW23BC70IB1 EW23BC71IW6 EI28BS56IS5 EI28BS55IW1 EI28BS56IS4 FGHB2844LF4 E23BC78IPS2 FGHB2869LP2 EW28BS71IW9 EI28BS56IW0 LGHB2869LF3 EI28BS56IS3 EW23BC71IW2 FGHB2869LF3 EI28BS55IS1 EI23BC56IS0 FGHB2844LP3 EW28BS70IB0 FGUB2642LF0 E23BC78IPS6 EW23BC70IB0 EI28BS56IB5
Compare Best Deals
Get the Best Deals! View more product descriptions, customer reviews, terms and conditions, shipping & handling information, parts warranty, and other details. There are a number of sellers selling this part on the market. Please compare the lowest prices below.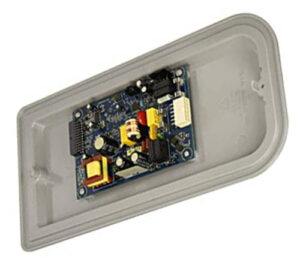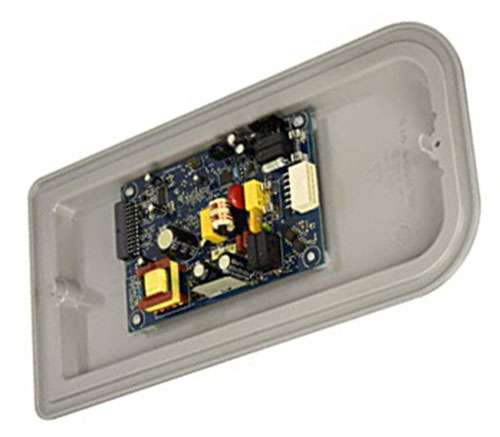 ==> Click Here to Compare Best Prices on eBay TODAY! <==
Other Appliance Information
Besides the 5304481294 Frigidaire Refrigerator Control Board, there are a number of home appliance replacement parts promoted on the market, covering Maytag Washer Transmission Troubleshooting, LG Refrigerator Compressor, KitchenAid Washing Machine Transmission, and How to Replace A Dishwasher Control Board.
For more famous appliance brands, e.g. Maytag, you are able to find its products, parts, and services on the Internet.
Other Appliance Parts:
Don't give up! Please feel free to contact us if you can not find the correct item for your appliance model. We will search for the part and get back to you very soon. All the best!